Making a Booking
Once you have chosen or short-listed your choice of holiday, the best thing to do is to complete on-line our Booking Enquiry Form which will wing its way through the ether to our office where we will check the details and contact you by e-mail or phone with a quote for discussion. If you prefer, you may phone your request on 020-8758 4707. Alternatively, if you already know exactly what you want you may complete the Final Booking Form and not bother with the interim holiday booking request.
Once we have both agreed the holiday, we will ask you for a credit card deposit (£250 per person because most flights are now non-cancellable) to allow us to make firm bookings for your travel and accommodation. Once we have told you by phone that everything is booked, we need you (by law – sorry) to complete, sign and send to us by post the Final Booking Form which you can download now and keep until needed. Finally we send you our official confirmation with all travel and accommodation details recorded.
The balance is due two calendar months before departure and we reserve the right to apply cancellation charges if it is not so paid. No contract exists until we have sent you that confirmation and invoice. After that we guarantee there will be no surcharge unless caused by such government action as a tax, levy or increase in VAT; even then we will absorb an amount up to 2% of the brochure guide price for the holiday; in the event of the resulting surcharge being 10% or more of the quoted holiday price you will be entitled to cancel your holiday with a full refund of all money paid except amendment fees.
Credit cards
We impose a 2% charge which you can avoid by paying by cheque or debit card unless you want to fly now and pay later. If you book less than two months before departure and pay the entire cost by credit card, the 2% fee applies to the whole amount.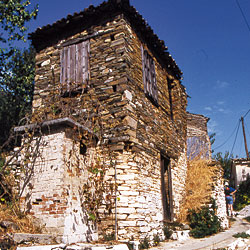 It's also helpful if you can tell us whether you prefer traditional accommodation for troglodytes or...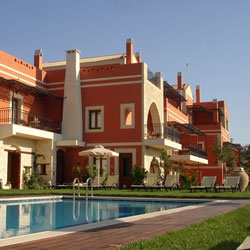 ...or something a little more geared to sybarites.