Getting There
Total flexibility
In the introduction to each area we list the various travel options. We have access to all flights – scheduled, chartered and even no frills airlines from all relevant UK airports
Since we have no charter seat commitments, we will look for flights which best fit your dates, times and budget because we have no incentive to sell off an over-supply of seats on a charter of our own. Our advice can be – and, indeed, is – completely impartial.
Your holiday is always re-costed once your chosen flights and accommodation have been agreed at the time we finalise your booking. In common with most operators, we invite you to make a laughably tiny contribution to the travel industry's environmental projects and to offest the carbon generated by your flight - see Responsible Tourism & The Environment. You may opt out of either.
Remember the 2-hour clock difference: outward flights to Greece appear to take six hours, homeward flights two hours.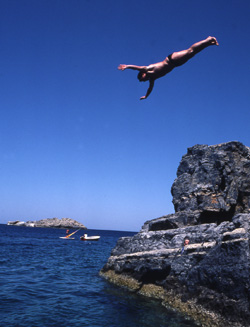 We can even base your holiday on no-frills flights.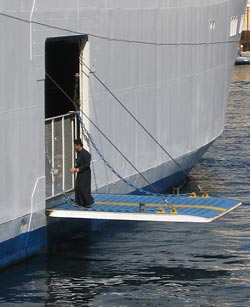 "What do you mean I can't come in? I'm St Peter. Just lost my key, that's all."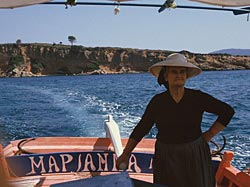 Safe island hopping under the strict eye of Rear Admiral Marianna