IONIAN (SORT OF)
Kythira
Size: 29km x 18km
Martian Risk: very low
As some of what qualifies as 'Hidden Greece' becomes rather unhidden (step forward Mykonos and Santorini) we will occasionally add a new island to the programme in a half-hearted attempt to defend the 'Hidden' soubriquet.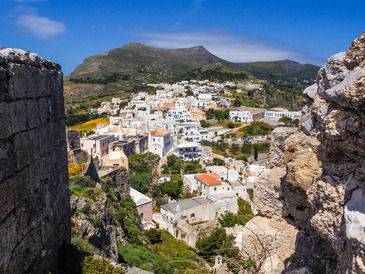 image courtesy A Greek Oddity
If you have ever wanted to find a Greek island that has it all Kythira may be exactly what you have been looking for! Located just off the Southernmost tip of the Peloponnese, Kythira has waterfalls and gorges, castles and abandoned villages to explore and spectacular sandy beaches. You won't find this beautiful island swarming with Martians either – it has traditionally been a place visited by holidaying Greeks. Kythira is adminstratively a part of the Ionian group of islands though it lays far from its cousins, none of which is contending for Hidden status at this time.
There is no public transport on the island so hiring a car to get about and see this island's treasures is strongly recommended.
Getting There
Kythira can be reached by ferry from Piraeus (but it takes 6 hours plus) or from the charming port of Neapoli on the Peloponnese coast (most days, and less than 2 hours) or by internal flight from Athens.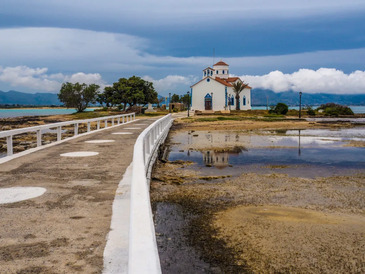 neighbouring Elafonissos image courtesy A Greek Oddity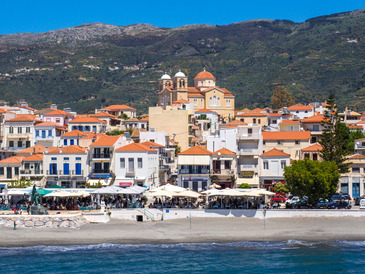 Neapoli - courtesy A Greek Oddity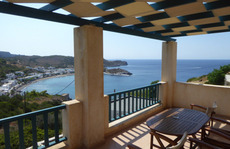 Kapsali is probably the most popular area to stay. Every studio or apartment has its own patio or veranda. Second floor quad apartments have a double space balcony with great views. Studios have a refrigerator, coffee maker, electric kettle, sandwich maker, two ceramic hobs and utensils. The apartments also have a microwave with grill.
Enquire about: flights + accom'n at Aronis Studios and Apartments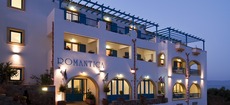 Just 30m from the lovely beach at Agia Pelagia on the other side of the island this newly-built hotel complex offers rooms with balcony and sea-view, air conditioning and wifi. Pool, sauna, gym, and free bicycles and the pool bar a short distance from the hotel.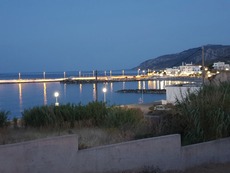 Enquire about: flights + accom'n at Romantica Hotel and Apartments<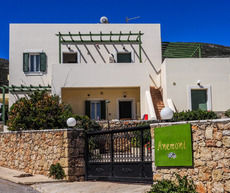 100m from Diakofti beach in the unusually low key port area, Matina is a charming host. Everything you would expect in 4 keys newly built apartments.
Enquire about: flights + accom'n at Anemoni Apartments