CYCLADES
Schoinoussa
Martian Risk: Nil
Schoinoussa has its quintessential skala and chora and is about as Greek as you can get. It has many small beaches, the nearest to the village sporting the Ostria taverna; another, Psili Ammos, has better sand, no taverna and usually no-one else on it. There are paths along parts of the coast, especially in the south-east and even the odd taverna springing up. The interior is criss-crossed with tracks and you get a breath-taking panorama of most of the Small Cyclades from the island's not very high summit. In the centre of the village is a long-established restaurant which has been granted a certificate for the quality of its Greek cuisine. A day visit to Iraklia, not ten minutes sail away, is easy.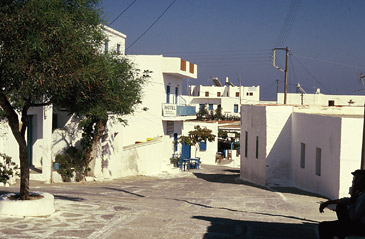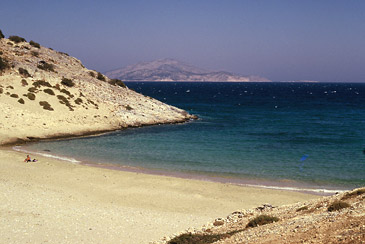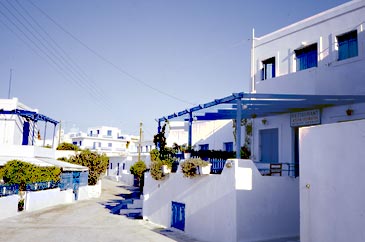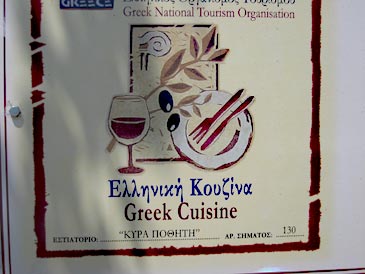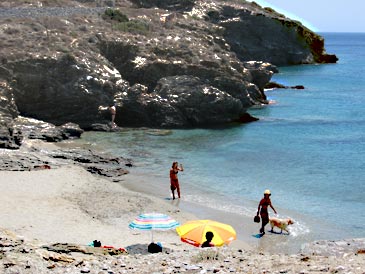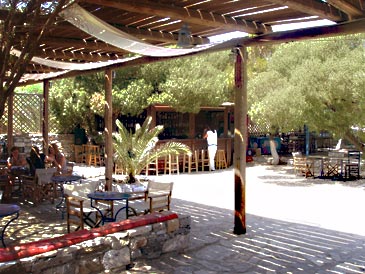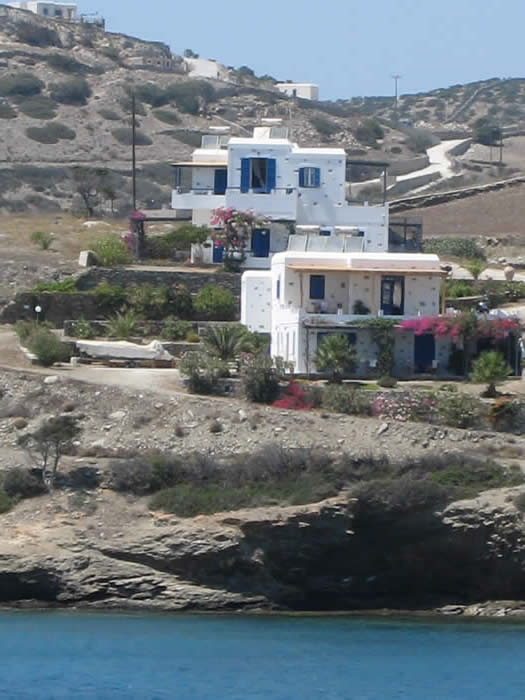 Upper and lower Villas Tholaria

Split-level studios overlooking a quiet bay 10 minutes' walk down a track from the village – bring a torch. There's a sandy beach, with a few villas behind, and views to Santorini, Ios, Anafi and Iraklia – an utterly peaceful water's edge location.
Air-con, TV, phone. S/C 2 pers.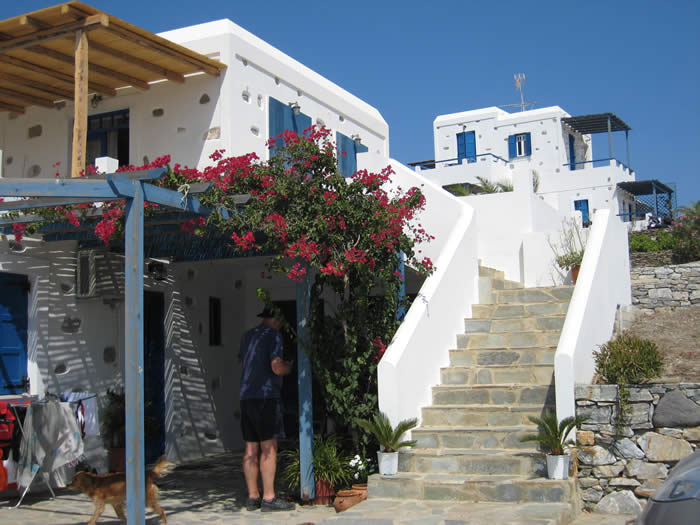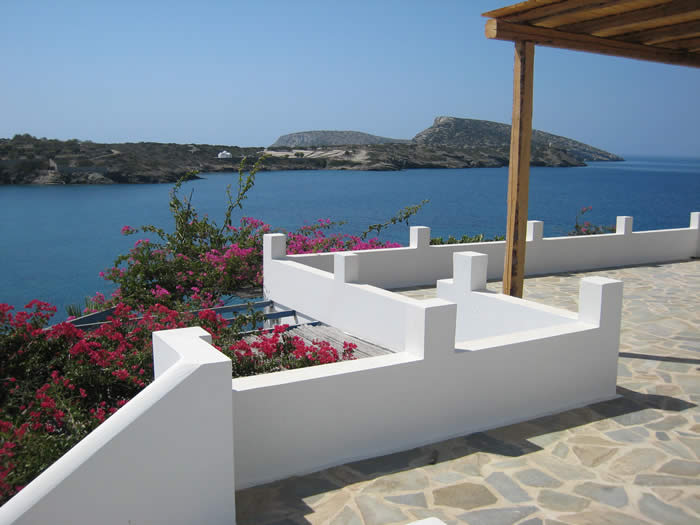 Enquire about: flights + accom'n at Villa Tholaria

Hotel Iliovasilema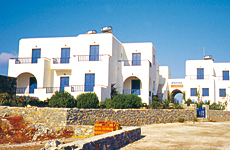 Dramatically set on a saddle at one end of the high street. There are wonderful views from the huge terrace over the port to the sunset, after which it is named.
All rooms have balconies. TV, fridge, fans. B&B.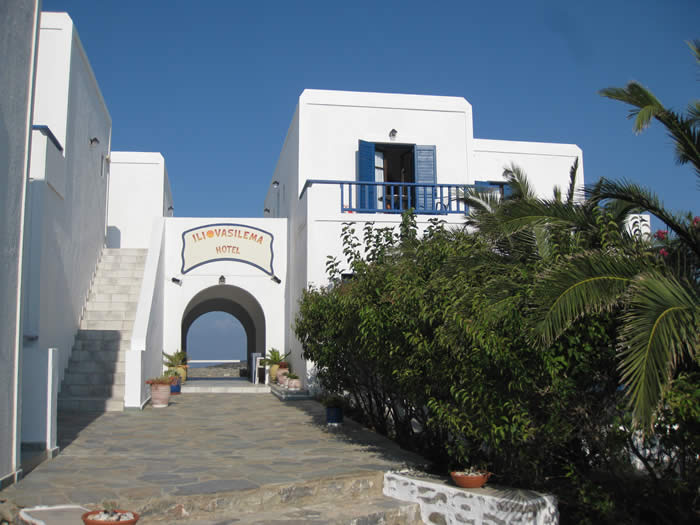 Enquire about: flights + accom'n at Hotel Iliovasilema