DODECANESE
Rhodes
Size: 100km x 50km
Martian Risk: extreme, but only in well defined areas.
First impressions
Although one of Greece's best-known islands, and under siege in some areas by Martians, Rhodes is so large that you can still enjoy touring round the mountainous centre, the beaches of the south and some splendid archaeological sites. In high season it's hard to avoid the Martians in the Old Town and down the east coast as far as Lindos & Pefkos, but otherwise it's a surprisingly rewarding island and virtually the whole west coast is untouched.
Getting there
There are charter flights (mostly Weds) from almost all UK regional airports. Alternatively there are scheduled Olympic Airlines services from Heathrow, Manchester and Gatwick via Athens; and three other scheduled services a week direct to Rhodes from Gatwick.
Activities
Wandering through the Old Town with its massive walls, mix of mediaeval buildings and strong Turkish influence reflecting the long period of Ottoman occupation is very rewarding. Sites outside the city include the monastery of Philerimos, the classical remains at Kamiros (wonderful drains – better than many in Greece today), the Valley of the Butterflies and the famous acropolis at Lindos. You can circumnavigate the whole island by car in a day, but there are nice places to stay in if you can spare, say, three nights. Ferries allow day trips to Symi, Tilos, Halki and Kastellorizon in Greece and to Marmaris in Turkey.
Plus points
The easy access from the UK, the wide choice of first class (and lower grade) hotels, the abundance of good sandy beaches, the attractions of the ancient sites and the excursion possibilities make it an ideal location for a short break – or one component of an island-hopping holiday in the south Dodecanese.
Minus points
Whilst the hilly interior and most of the west coast is beautifully remote, the island has the trappings of any modern Mediterranean hot spot and therefore genuine Greek life is harder to find here than on most other islands. But it's worth putting up with a few Martians just to see the Old Town and sites.
Rhodes Town
Famous for its knight life, Crusader castle, the Palace of the Knights and the charming little harbour of Mandraki, the town is a good centre for seeing the whole island: use the excellent buses if you prefer not to hire a car.
Lindos
Visually, Lindos is the same idyllic village of white houses as it was in 1968, since planning is strict; but its character and clientele have changed. The shops are as picturesque as ever, but their wares are aimed at Martians and the bars and restaurants dispense music for morons until the small hours. So why is Hidden Greece featuring it? Simply because of a unique boutique hotel in a superb position overlooking the bay round the last corner of the village.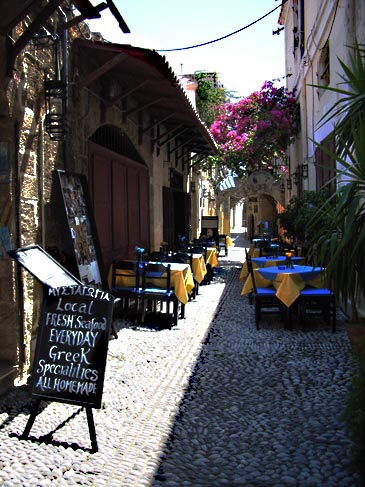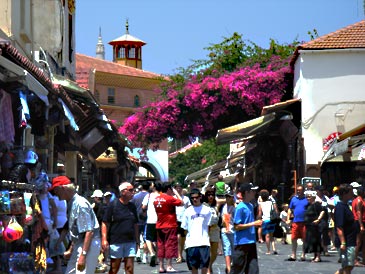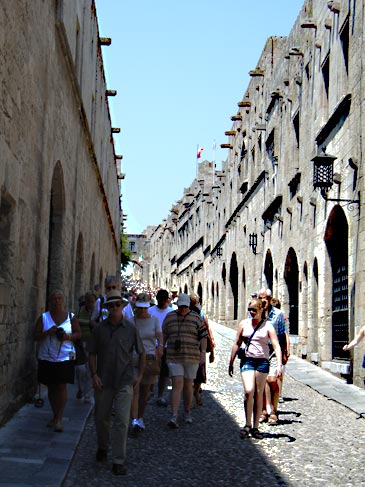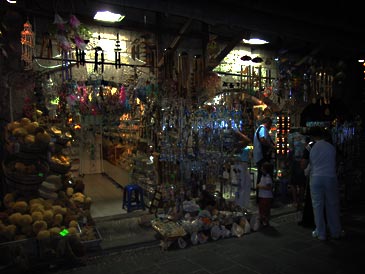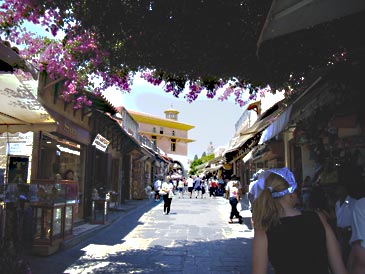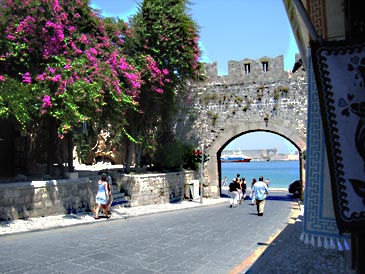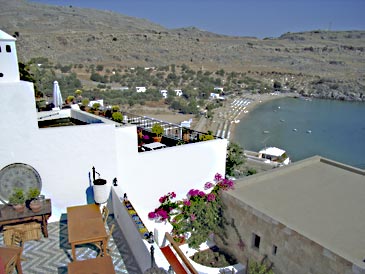 Rhodes - City & Old Town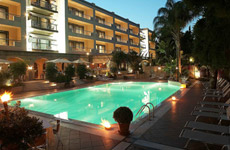 This is real rus in urbe territory - a luxury hotel in verdant vegetation overlooking the old town. The huge pool and its terraces offer an oasis of calm after a day's sight-seeing. The hotel's highly praised cuisine offers a change from taverna dining. Cat. Luxe. Air-con,TV, minibar, safe-box, phone. Various options available - superior rooms, suites, half board, long-stay reductions-please ask.
B&B.
Enquire about: flights + accom'n at Rodos Park Hotel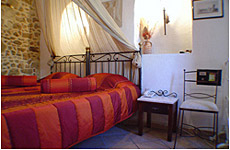 The hotel is 800 years old, but its refurbishment with excellent bathrooms and island style furniture is more recent It is the only hotel in the old town accessible by road. From it you can climb on to the town walls and walk right round to the Palace of The Grand Masters! Nice patio and breakfast room. There is an annexe 100 metres down the street.
Cat. C: phones; TV; air-con (fans in annexe). B&B.
Enquire about: flights + accom'n at Hotel Cava d'Oro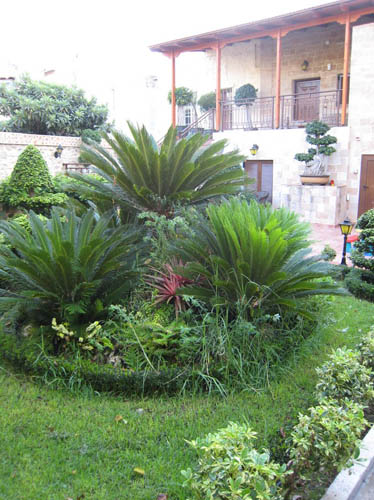 A relaxed, economical hotel inside the walls of the old town set round a quiet garden full of flowers and shrubs. The main street of the old town is a mere five minutes away on foot. Friendly owners; bar open for evening drinks in the garden where breakfast is also served. Rooms are attractively simple, but all with own sh/wc. Small supplement for stay shorter than 3 Knights.
B&B
Enquire about: flights + accom'n at Hotel Paris


Hotel Hermes
Medium grade hotel next door to our agent's office and a stone's throw from the ferries and catamarans sailing from Mandraki Harbour to Symi & Tilos. Used mainly for overnight stays.
Enquire about: flights + accom'n at Hotel Hermes

Rhodes Island - Lindos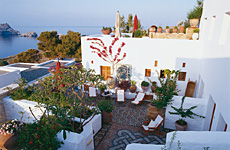 12 "suites" on different levels, each decorated with antiques and each spaciously luxurious with queen size beds. The Lindian owner, Michailis Melenos, has devoted his extensive artistic expertise into creating a unique boutique hotel. The roof-top terrace for drinks and all meals offers stunning views over the clear, sheltered waters of Lindos Bay, which acts as the hotel's pool.
Michailis's passion for Greek history and culture combined with a matching passion for 21st century luxury and service should make your stay here unforgettable. And if you share his enthusiasm for antiques, you will enjoy exploring the hotel's Fouli Gift Shop.
If you can tear yourself away from the earthly temptations of the hotel - and the view - then escape to the newly-added Rejuvenation Centre and let the oils and gentle massage whisk you into a land of myths.
After that, you will be keen for action and look forward to your [pre-booked] Cooking Course where groups of not more than 8 are taught (in English and Greek) the arts of Greek cooking in the hotel's spacious and professional kitchen.
Air-conditioning, mini-bar, wireless internet connection, telephone, TV. American BfB.
Enquire about: flights + accom'n at Melenos Lindos