DODECANESE
Nisyros
Martian Risk: mid-day excursionists from Kos visiting volcano; otherwise nil.
An impressive crater with bubbling fumaroles is the island's centre and the attraction which brings visitors over for a few hours from neighbouring Kos. Its rim has two picturesque villages: Nikia, atmospheric and brilliantly white, has remained loved and inhabited for ever, but Emborios a few years ago was a mixture of ruins and rubble. It no longer is: EU and private money is transforming it into an up-market hide-away in a gorgeous hill top village, with two restaurants open already in the main square and many beautifully refurbished houses enjoying a staggering panorama across to Kos and the Turkish coast
The capital and port, Mandraki, is a patchwork of alleyways fanning out from the tiny square where you almost stoop because of the giant oleanders which shade the taverna tables below. Overhanging Mandraki are a monastery, a ruined Crusader castle and, even higher with fabulous views, the ruins of a pre-classical acropolis, with Cyclopean walls. The long town beach is pebbly, but there are sandy beaches along the north coast, notably at Pali. Fertile terrain slopes from crater-rim to the sea all round the island, giving some good walking with panoramas across to Tilos. A singularly unspoilt island.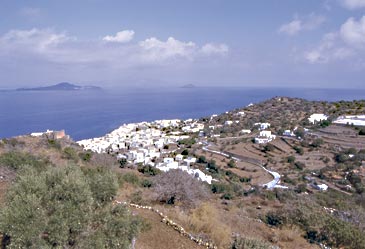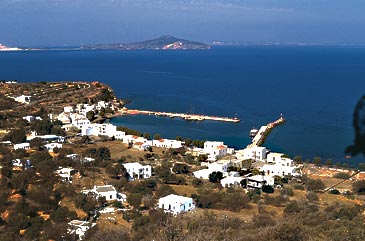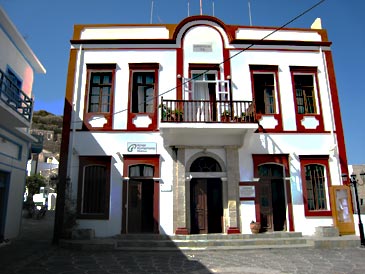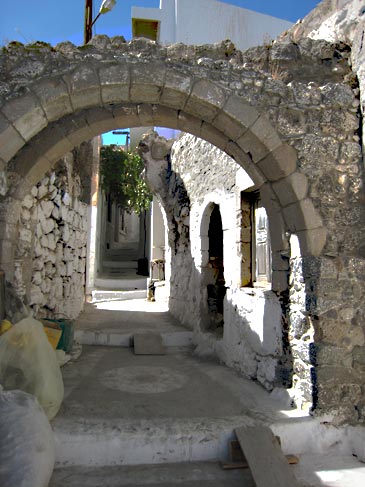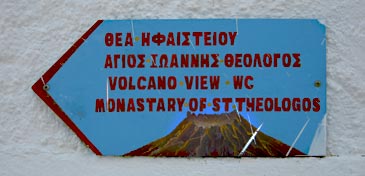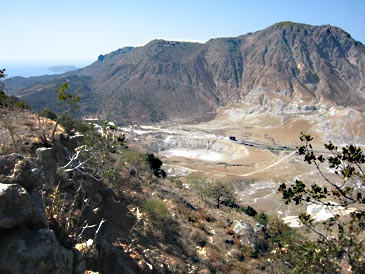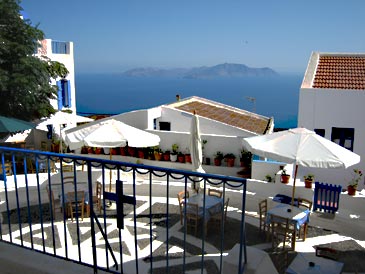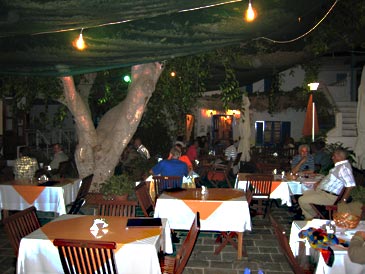 CLOSED for a while?
ask us for an update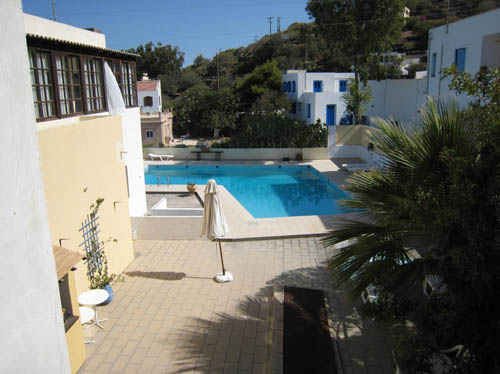 A family-run hotel with a lovely pool, a few steps from the square.
Cat.C; pool. B&B
Enquire about: flights + accom'n at Hotel Porfyris