DODECANESE
Lipsi
Size: 100km x 50km
Martian Risk: minimal
A green, undulating island where you can just sit at a taverna in the pretty village square, enjoy the view of the harbour and watch the locals....well, undulating round you. The square is the centre of local life and the acacia trees along one side provide an attractive backdrop for taverna tables. The village shops are all within a few seconds' walk and the narrow streets are virtually traffic-free, except for delivery tricycles and the inevitable scooter.
There is a nice town beach of good sand, separated from the harbour by a peninsula and therefore clean. A minibus serves the two other most popular beaches: one at Platys Yalos in the north is set in an encircling arm protecting it from the Meltemi and with a highly regarded taverna overlooking it. The other is a series of sandy bays at Katsadia, also with the obligatory taverna, with lovely views south to Leros and Kalymnos.
The flatter, eastern, half of the island offers good walking and deserted sandy beaches; the NW of the island invites more challenging walking. Caiques provide day trips, with swimming stops, to seven islets round Lipsi as well as across to Patmos. Hydrofoils and ferries make it possible to visit Leros, Agathonisi and Fourni, but check the schedules!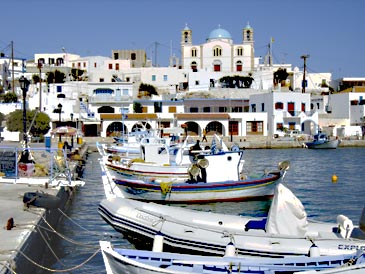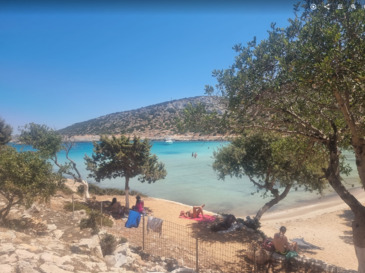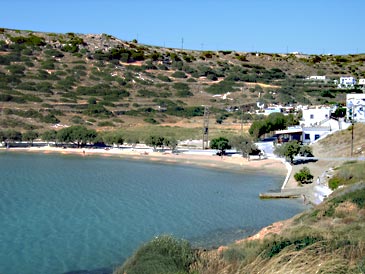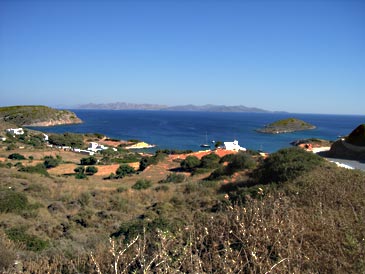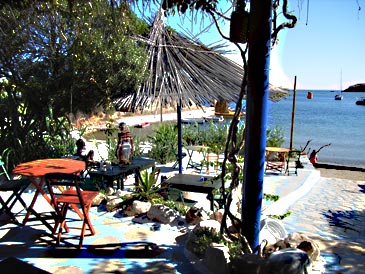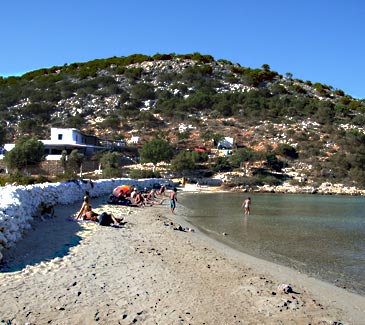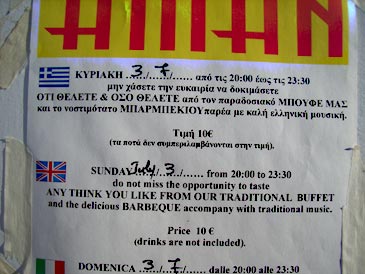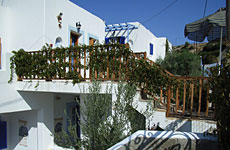 Anna (English) and Manolis have built eight studios with lovely views over the town beach. All have balconies and are imaginatively and individually decorated, well appointed and have smart bathrooms. Short distance on foot from the harbour, beach and village square.
S/C 2-4 persons
Enquire about: flights + accom'n at Villa Rizos


The Nefeli Studios are first cousins once removed from the Nefeli Studios on neighbouring Leros island. They are spaciously set in gardens 60 metres from the sea and about a mile from the village centre on the way to Platys Gialos - the island bus also serves them. The studios vary in size and capacity (there's also one mini-villa) and each has private access from the garden. There is a veranda bar overlooking the sea.
Telephone, sat TV, air-con. Bikes for rent. S/C 2-4 persons
Enquire about: flights + accom'n at Nefeli Kampos Studios