DODECANESE
Kastellorizon
Size: piddling
Martian Risk: nil.
Elegant sea-captains' houses surround the natural harbour which made Kastellorizon famous as a staging post for flying boats between the wars. The harbour is as fine as Symi's, but the houses climb more gently up the encircling hillsides. Unlike Symi, there are still many ruins, most of the population having emigrated 40 years ago – though most move back for August so avoid it then unless you need a refresher course in Strine. A famous sea cave offers a marine excursion, as does the bazaar in Turkish Kas, a short (and probably technically illegal) chug across the strait. Laid-back is putting it mildly - ideal for bookworms and avid collectors of islands. Modest prickly walking.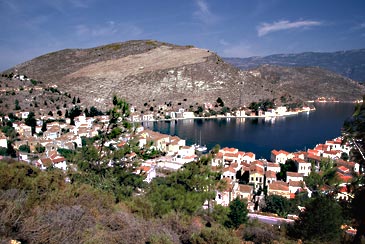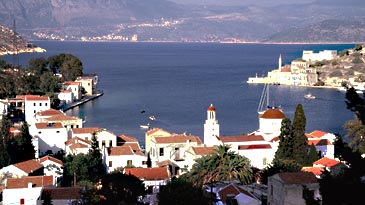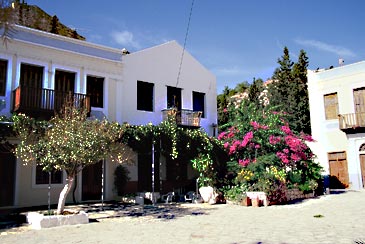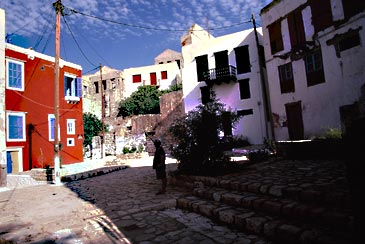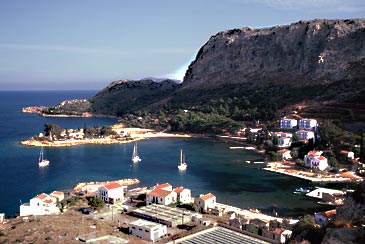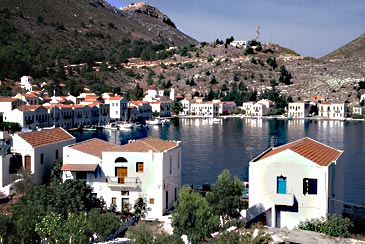 Karnayo Traditional Rooms/Apartments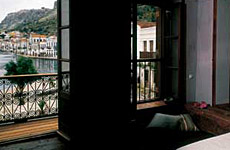 Nektarios has imaginatively converted these houses a stone's throw from the harbour; the apartments have sea, the rooms mountain, view.
S/C 2-4 pers. or RO.
Enquire about: flights + accom'n at Karnayo Houses

no recent reviews