DODECANESE
Agathonisi
Size: 14 sq km
Martian Risk: nil
Agathonisi (trans: the kind island .. very apt), the most northern of the Dodecanese islands, is around twice the size of neighbouring Arki with four times the number of inhabitants (excluding goats). The whole of the island, along with the north of Arki and the west of Lipsi, is a Natura 2000 protected site, with the aim of protecting local birdlife and habitats.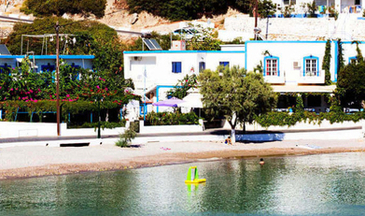 Finding a secluded beach isn't difficult, but they are mostly shingle. The small beach at the port is delightful so no need to stray far from the tavernas if you dont want to.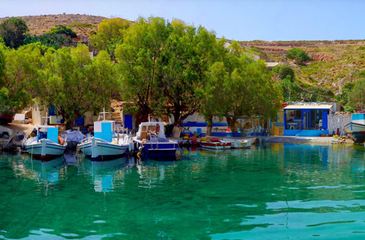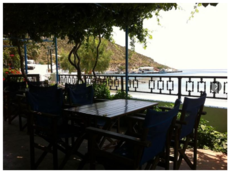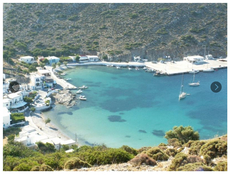 Maria's 13 traditional but well-equipped rooms are right on the beach in the centre of the port. Unfortunately the rooms are closed for the time being while work is ongoing.
Please ask about staying at Voula's nearby. Recently returning clients have been very happy there. "Voula is a lovely person and very helpful with suggestions on what to see and where to eat etc"
Enquire about: flights + accom'n at Marys Rooms

no recent reviews